Jahan Dotson was just drafted a week ago and yet he already displays a ridiculously strong work ethic. So much so, that he was actually planning on skipping his graduation ceremony at Penn State in order to get to practice. As his plan was rapidly approaching, head coach Ron Rivera caught wind of it.
Dotson explained the situation of what happened right afterwards. Saying, "I was actually ready to skip the graduation and be out here at practice, but he said that's a once-in-a-million type thing. He was all for me going. And I hadn't even thought about skipping practice until he brought that up."
The young wideout wasn't expecting to miss practice because it was the team's second of rookie minicamp this year. As most of you probably know, missing one of the first days of practice could set you behind instantly. Nevertheless, Dotson wound up going. Plus, it ended up being a bonding moment between him and his head coach.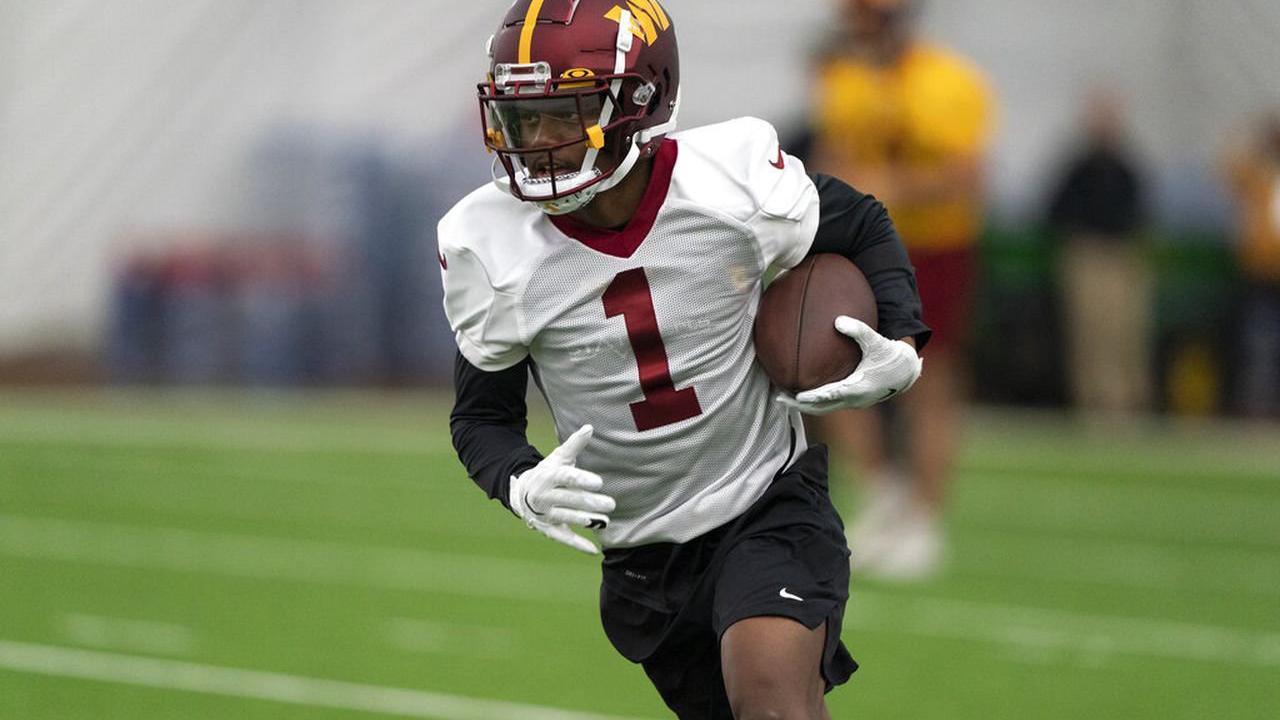 Dotson graduating was actually a far bigger deal than the headlines show. He said, "Many people in my family haven't achieved this goal, so it's pretty big for me and my family, to be able to achieve this goal of graduating from college."
Jahan Dotson Could Be a Star
If you weren't already familiar with Dotson, he was taken by the Commanders with the 16th overall selection in the NFL Draft this year. There was a crazy amount of talent at the wide receiver position this draft. But Rivera felt confident in Dotson and his abilities. In fact, the team didn't even bring him in on a top-30 visit. Rivera also said that the team didn't have many questions about him at all leading up to the draft either.
At the end of the day though, Rivera made sure that Dotson didn't miss out on correctly closing the door on his college life.
If you care to check out more news from across the league, click here to head over to our NFL page!