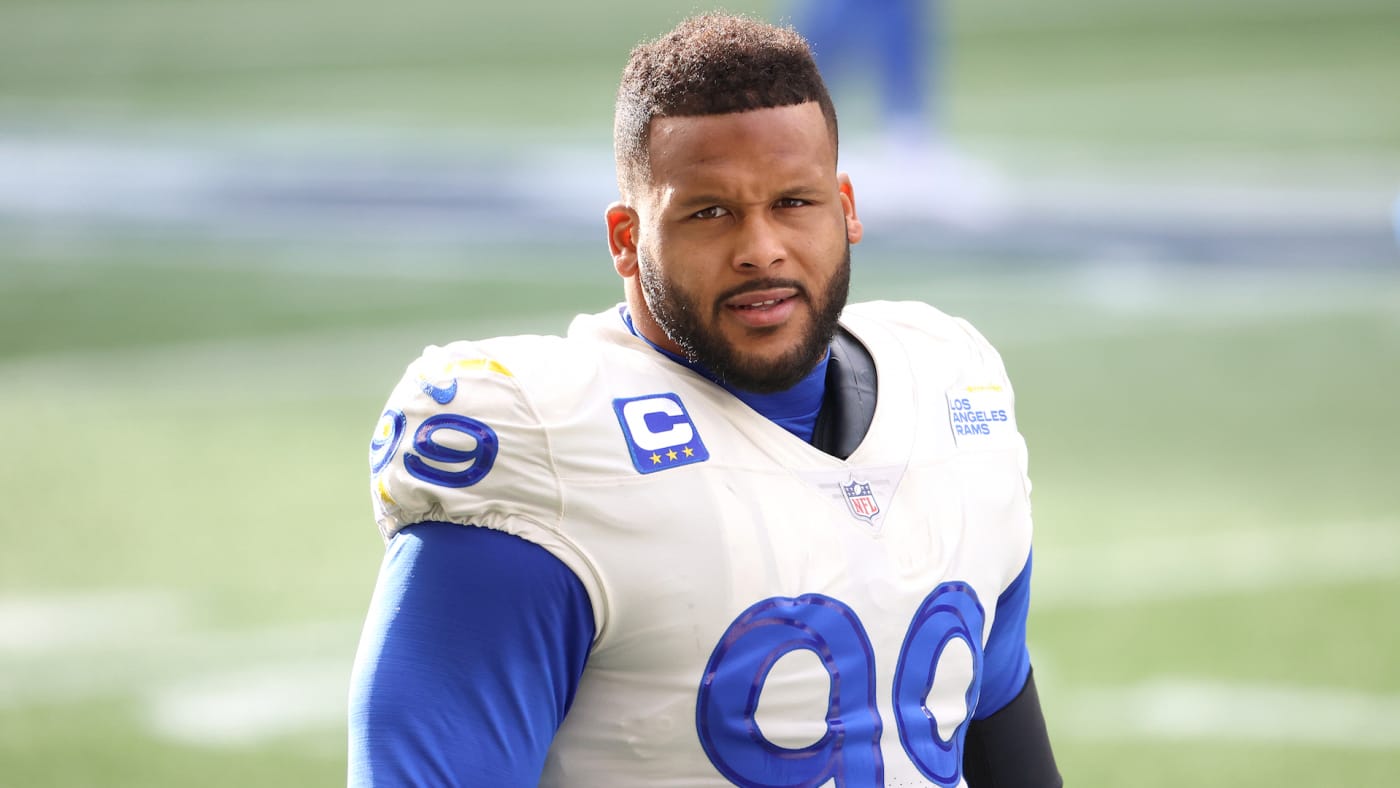 Aaron Donald made a ridiculous number of headlines before the Super Bowl even began. Everybody started to say that Donald was thinking about retirement if the Los Angeles Rams were to win a championship. Fast forward to the end of the game, and the Rams were in fact champions. This prompted everybody to ask Donald if he was actually retiring a champion or if he would keep on playing. After all, he is definitely still in his prime and considered one of the best defensive players of all-time.
During the Rams championship parade, Donald seemingly answered these retirement questions. Most of us heard his opening statements after Sean McVay started a 'run it back' chant. Donald said, "We built a super team. We can bring the super team back. Why not run it back? We can be world champs again."
Aaron Donald Sent Out a Request to the Team
When the parade finished up, reporters approached him while he was getting into his car to ask if he was still thinking about retiring. Donald answered by saying, "I'm gonna enjoy the moment. We bring everybody back, I'm back. Odell Beckham, Von Miller, we bring them guys back, let's make it happen." This should officially be the answer that all Rams fans were hoping to hear. It also shouldn't be all too difficult to make these players come back.
It's an enticing city to play in for one. Plus, Beckham's unfortunate ACL injury may help him stick around without demanding a massive contract somewhere else. As for Von Miller, nobody quite knows how he is feeling about free agency. That is likely something that we will be forced to wait for.
All in all, it's clear that Donald is still genuinely thinking about retiring. However, he is definitely leaning more towards sticking around, at least for the time being. He just wants to ensure that this championship roster doesn't get broken up too soon.
If you care to check out more news from around the league, click here to head over to our NFL page!